Re-position and re-brand the franchise formula and total communication concept (above and below the line) for Dutch home & lifestyle retail brand Trendhopper. Goal was to position the brand at low-mid level, away from the 'price fighters' and home improvement franchises entering the market.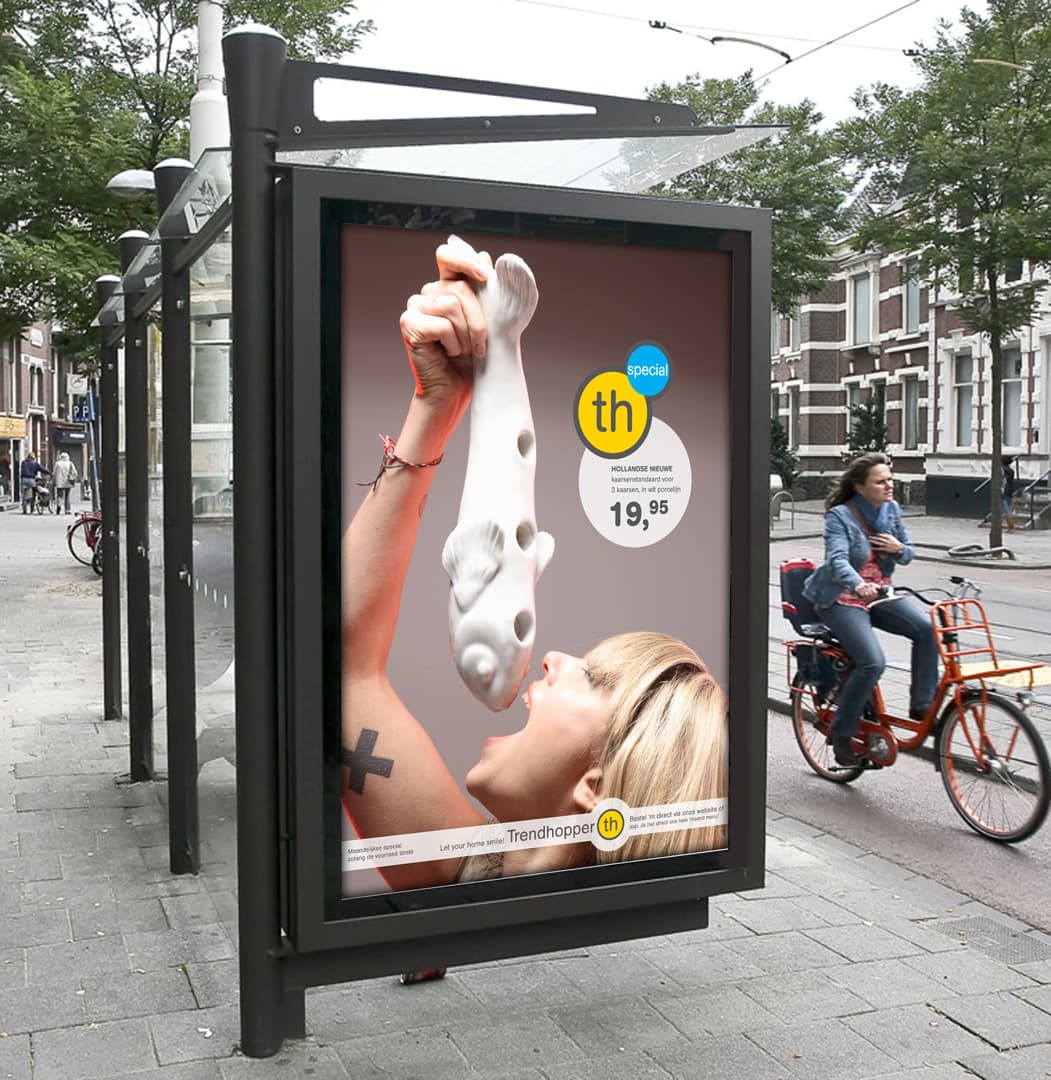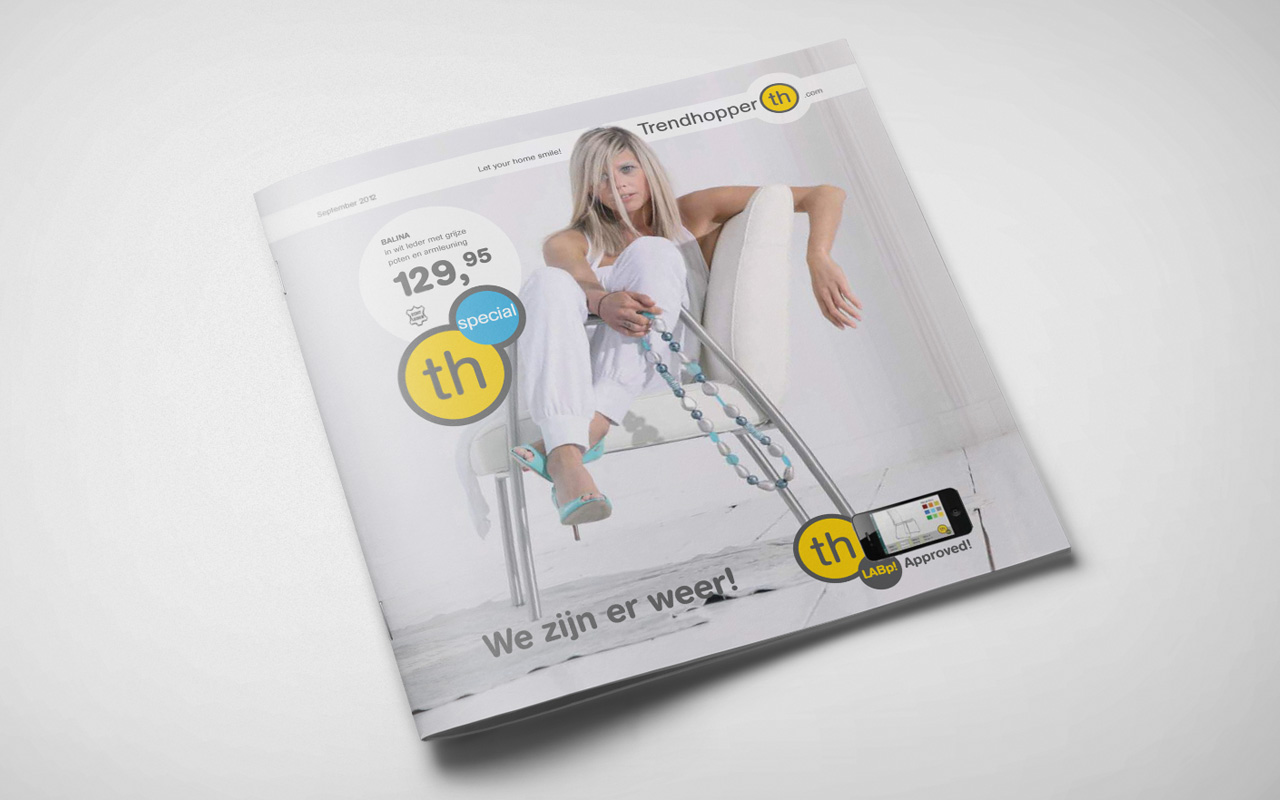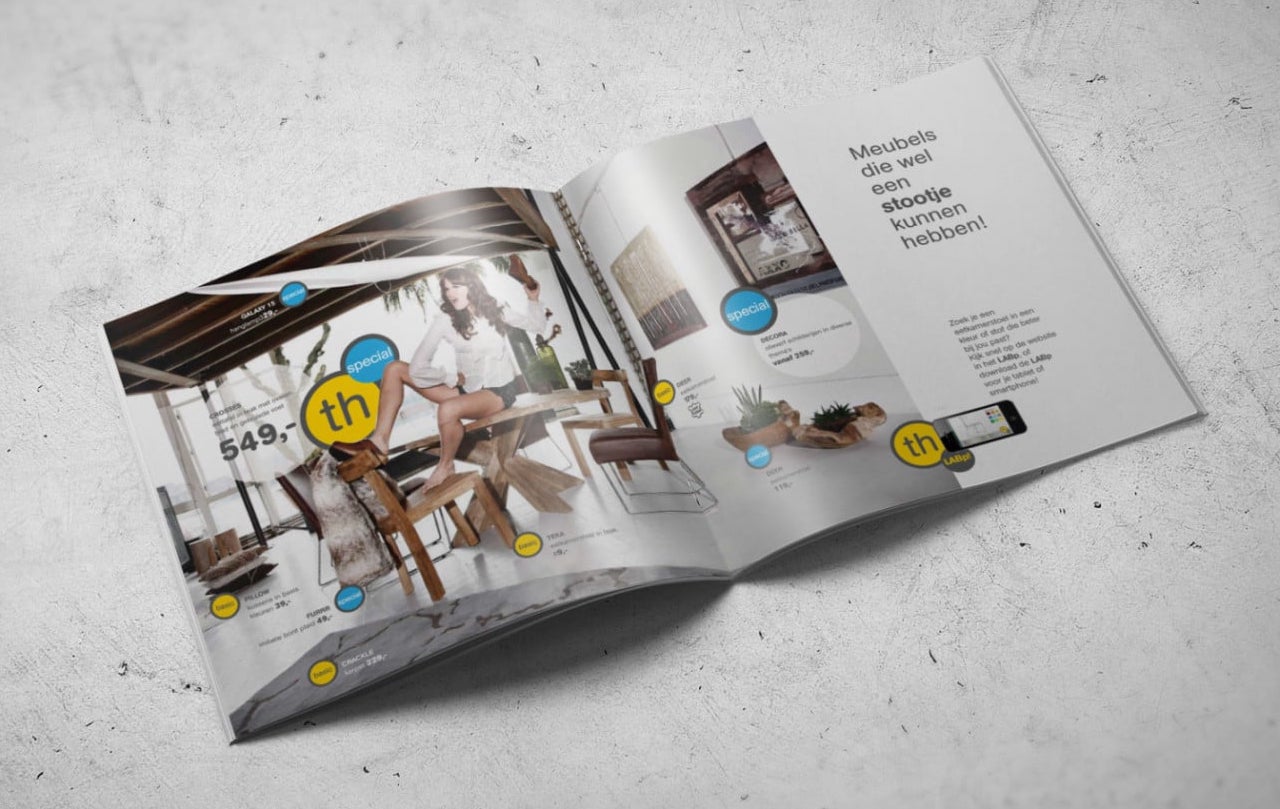 A make-over for this Dutch retail formula was long overdue at the end of the first decade of this millenium. With new formula's and home improvement stores entering the market, competition got fierce and made it necessary for Trendhopper to reinvent itself. The joining with German (mother) company VME in 2011, made way to refurbish their collection of home and lifestyle products.

Together with VME, agency Dévelp was asked to help re-design the shop interiors and to come up with a new identity and communication concept, offline & online, so the formula would finally live up to its name again and reclaim their position in the market.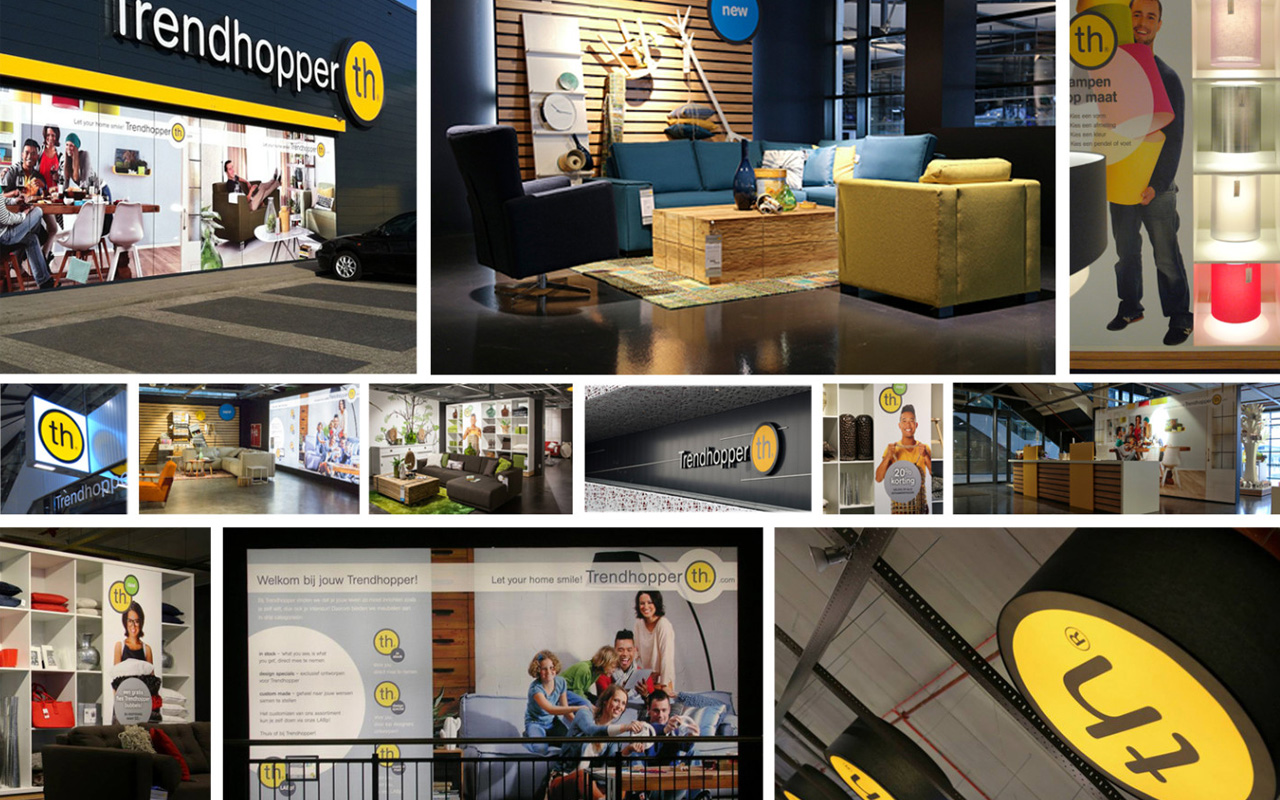 The revival turns out to be a succes. Sales volumes at the new stores have increased significally and more and more old stores are being 'refurbished' and new ones opened from scratch. As of the 24th of september 2014, the first German Trendhopper is operational in Leverkusen. Trendhoppers future looks bright again!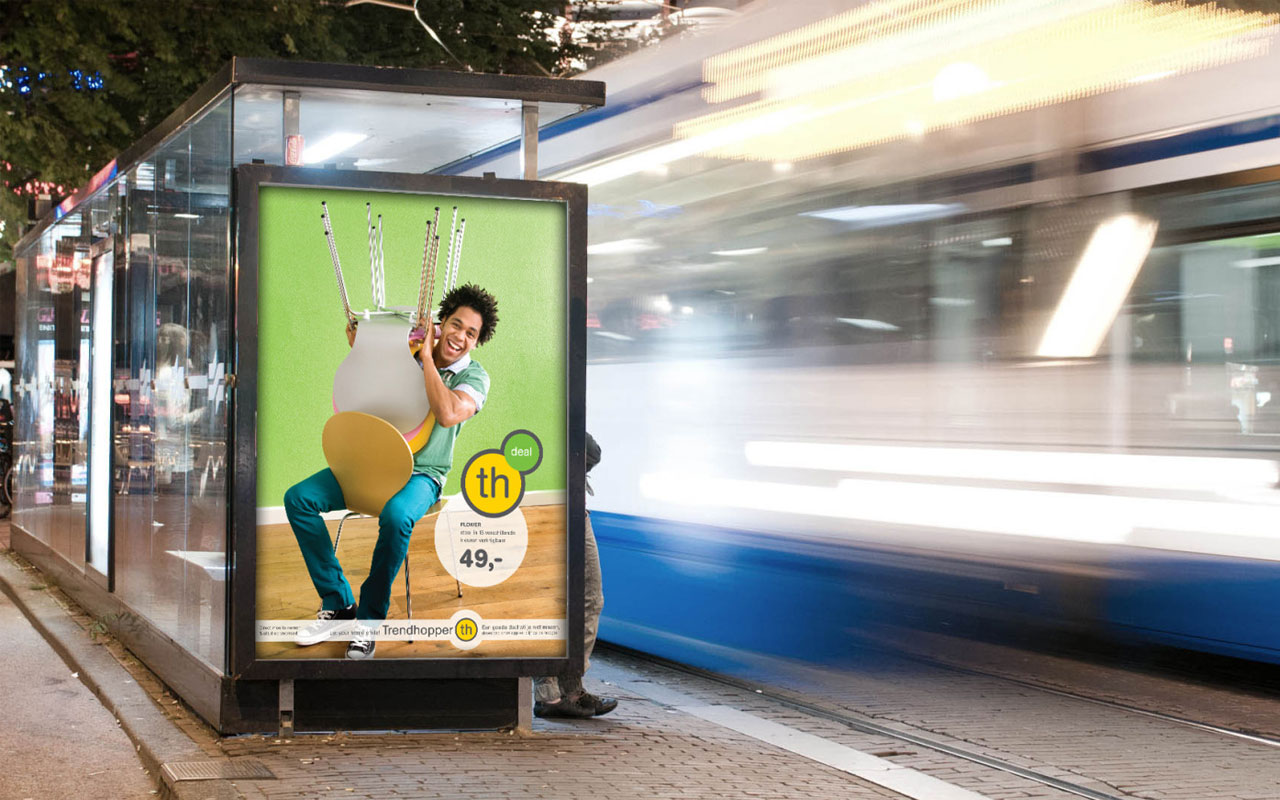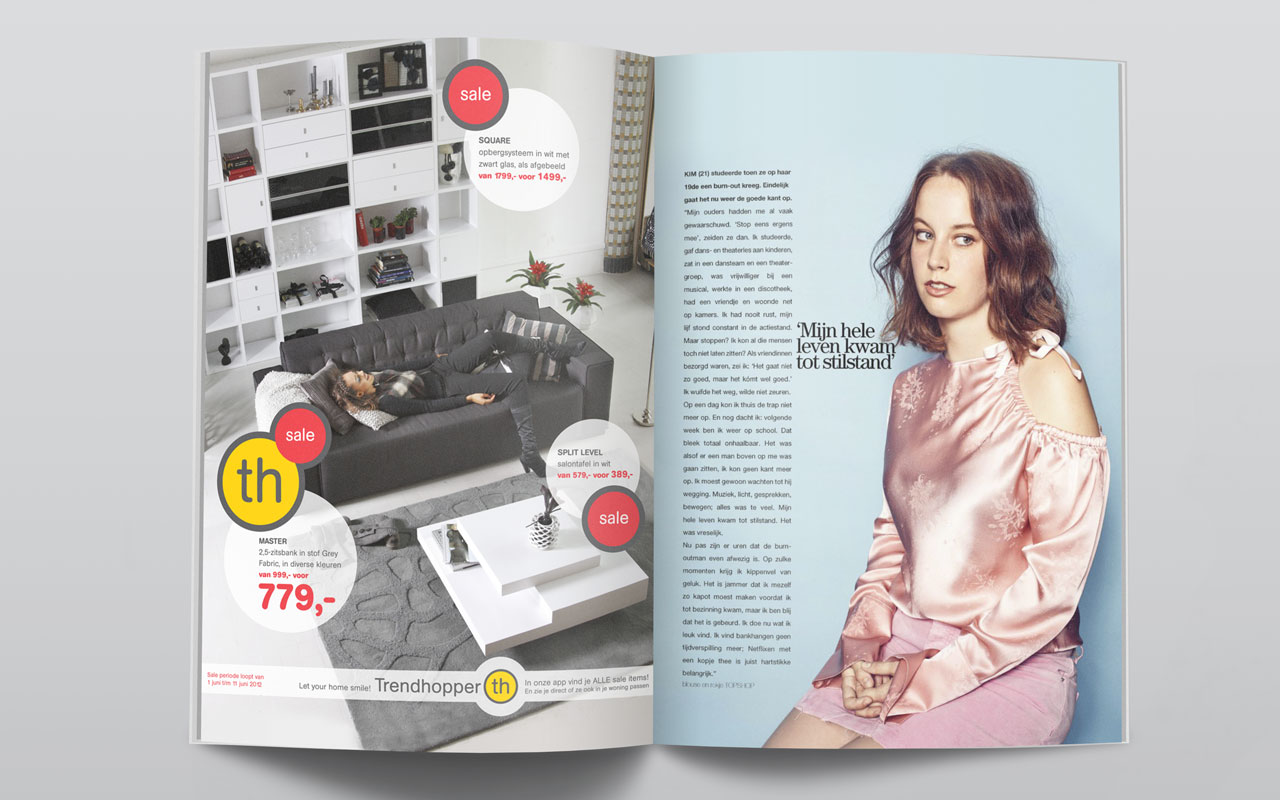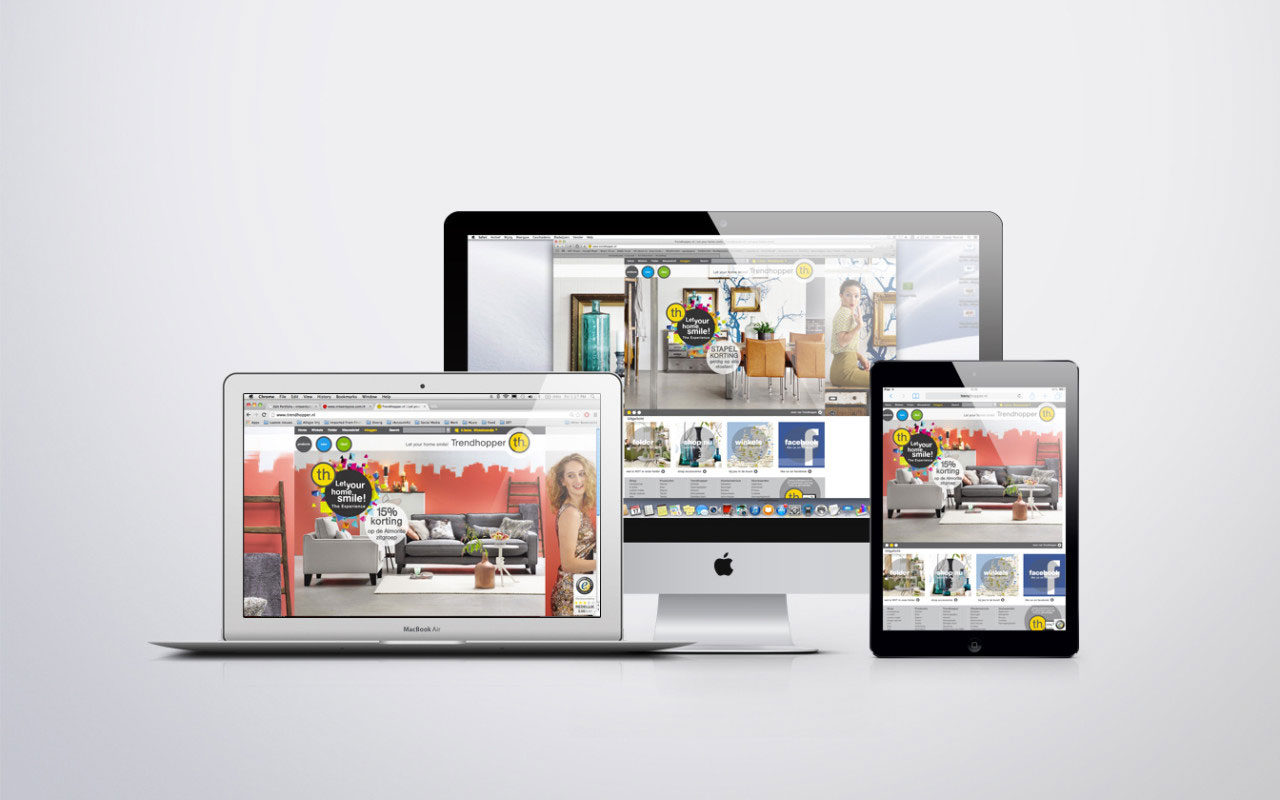 Involvement
Credits
Client: Trendhopper / VME
Agency: Dévelp b.v.
Creation: Wilfred Wissink, Lex Stomphorst
Art Direction & Design: Wilfred Wissink
Photography: Peggy Janssen
Styling: Trendhopper / Pure Styling